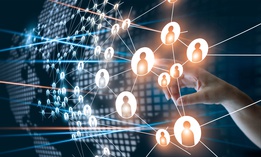 As progressively ordinary things like toasters, TVs and indoor regulators become connected with the internet, the rules for keeping those gadgets secure must most likely advance as fast as the innovation itself, specialists said Tuesday.
Congress and government regulators have invested years discussing the best procedures for securing the billions of network-connected devices that permeate virtually every corner of the physical world. A month ago, the National Institute of Standards and Technology distributed guidelines managing security on the internet of things, and officials have presented numerous bills over the previous year intended to secure associated gadgets bought by federal agencies.
While today a great many people agree the tech ought to pursue a lot of least security norms, specialists dread guidelines that are "overly prescriptive" could obstruct security as opposed to help.
"It's hard to tell manufacturers a discrete set of things you should do till the end of time for all devices, because [that guidance] is based on today," Michael Fagan, a cyber specialist at NIST, said on a panel hosted by the Telecommunications Industry Association. "We don't know where devices will go in the future."
During the event, Fagan and other industry cyber experts warned legislation that mandates specific protections might not even be applicable to tomorrow's tech because it's based on the use cases and threats facing the tools today. The internet of things is changing so rapidly, and its evolution is so unpredictable, that even basic rules like requiring devices to come with changeable passwords could quickly become "stale," they said.
Since refreshing laws can take quite a while, specialists included, the legislature could wind up always playing get up to speed in the event that it depends solely on enactment to guard associated gadgets. And keeping in mind that gatherings like NIST will keep refreshing security direction as the tech creates, they stated, those individual structures won't have a long time span of usability.
"Any [framework] we build about what's going on today … could very well become obsolete," Fagan said. "Anything [framework] we try to build about what's going to be around tomorrow … is going to be speculative."
There's obviously a need to create security standards for the internet of things, he and other panelists said, but those rules need to be as adaptable and dynamic as the technology itself.
Rather than systematizing explicit standards, Congress ought to consider sanctioning laws that bind industry security benchmarks to "a living document," like a NIST structure, as indicated by Chris Boyer, the associate VP for worldwide open strategy at AT&T. Under that system, the legislature could hold industry to the most recent gauges without refreshing the law for each steady improvement.
As the administration attempts to advance security, specialists included, it's significant for policymakers to perceive that there won't be a solitary standard for the whole web of things. Brilliant apparatuses will require less severe security rules than web associated restorative gadgets, for example, and it will critical for groups like NIST to fine-tune policies for different use cases, according to panelists.
"If we set the bar too low, we're going to have an amount of security that's unacceptable … and if we set the bar too high we may make barriers to entry" for future innovation, said Eric Wenger, who leads Cisco's cybersecurity public policy division.
Disclaimer: The views, suggestions, and opinions expressed here are the sole responsibility of the experts. No Edition Biz journalist was involved in the writing and production of this article.